Welcome!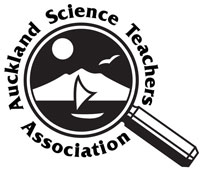 ASTA was established in 1944 to discuss questions relating to the teaching of Science. During the early days it held general meetings once a term. It was heavily involved in curriculum development and the critique of exam papers before NCEA was introduced. Through the critique process, they regularly communicated with the then Auckland University College, the British Science Masters Association and the Australian Science Teachers Association. ASTA was also the initial force behind the Annual Auckland Science Fair.
Currently, ASTA's role is to further the interests of science education in all its aspects in the Auckland Region. The group supports activities including, but not limited to, subject support groups, science fairs, BP Challenge, Year 10 Science Quiz and Science Conferences. We also continue to be involved in curriculum and professional development and promote careers in science.
ASTA Memberships — Sign up or renew your subscription by completing the Google Form.